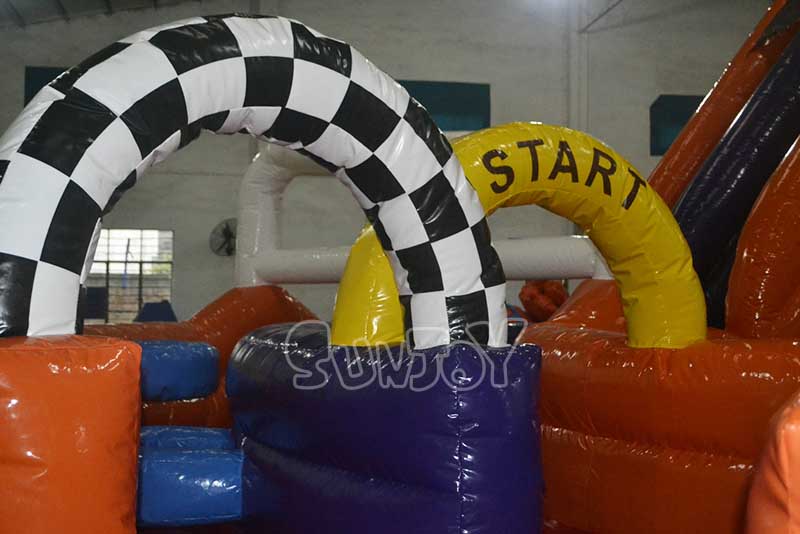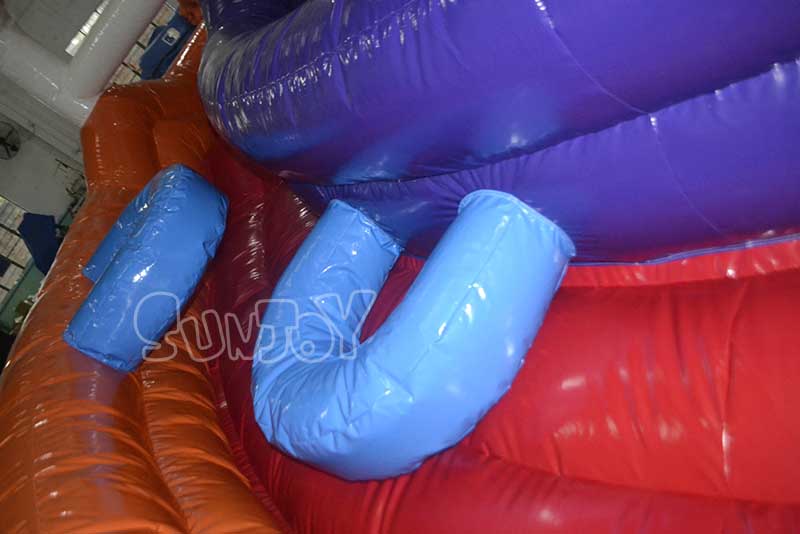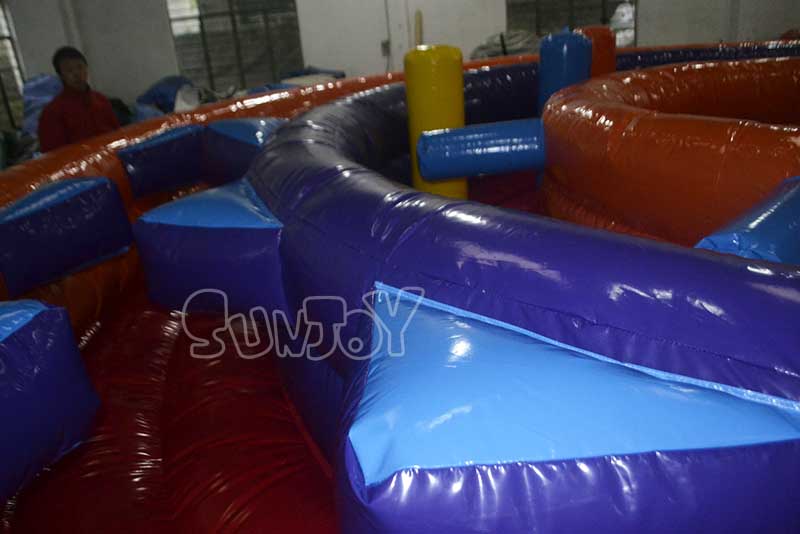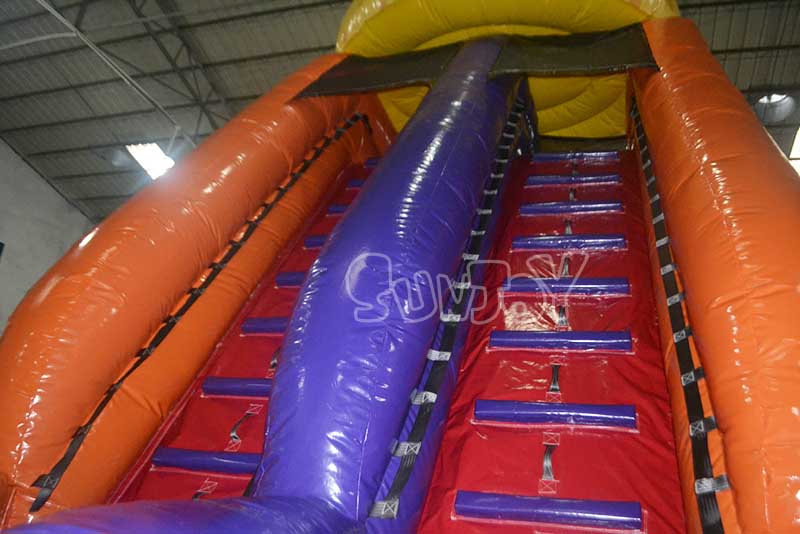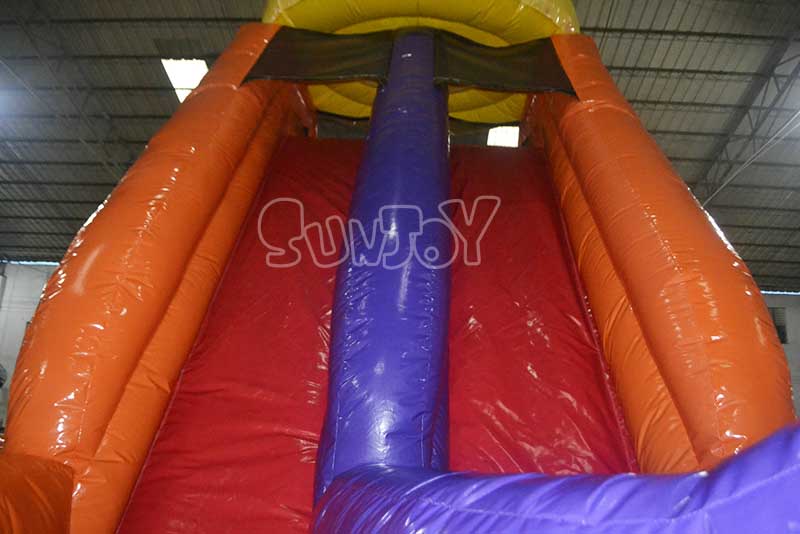 This inflatable amusement park is a super curve eight shape obstacle race game. Mainly orange color, has two opposing runways. Two kids can play together to compete each other, the have to get through a variety of obstacles, and climb up the stair and slide down. The children can enjoy the competitive fun with friends. Suitable for large commercial activities and compete games. The whole inflatable equipment is very safe for kids, made of double materials and reinforced stitching.

Size:
Length: 58'/17.7 meters Width: 30'/9.2 meters Height: 24'/7.3 meters

Product advantages:
1, Reasonable structure. Scientific design, scattered fabric parts excessive pressure, reducing the huge impact of playing, extends equipment life.
2, Beautiful appearance, new shapes, leading fashion. In recent years, our company developed and produced many series of theme inflatables, leading the industry trend.
3, Fitness educational: dozens of different ways of playing, the maximum to stimulate the enthusiasm of children to participate. While the children are entertaining, they exercise their ability to cultivate their competition and the spirit of self-defeating, and enhance their ability to survive and adapt to society.
4, In addition, inflatable products are small in size and easy to handle, widely used in playgrounds, squares, parks, shopping malls, communities, clubs, stadiums and other indoor and outdoor venues.

Customized
We focus more on customized products to satisfy our customers' special needs. Sunjoy Inflatables have a big manufacturing factory over 12,000 ㎡ with more than 200 skilled workers, can modify all the inflatable products shapes, sizes, colors, artwork as your request. Send us your requirements or give us a call to discuss the details and pricing.