Inflatable castles, also known as bounce houses, moonwalk bouncers, have become a very popular form of entertainment for kids nowadays. Many families will rent a bouncy house for their kid's birthday party on weekend, and parents will usually take their child to a country fair, carnival, festival event and amusement park to enjoy the happy time on inflatable bouncers. Some families can even own a commercial jump house for their children's daily play in the backyard. No matter you rent or
buy a bouncy castle
, you will be told to follow the safety rules. Let's take a look at the health benefits and risks of jumping on bounce houses to help you make the right decision.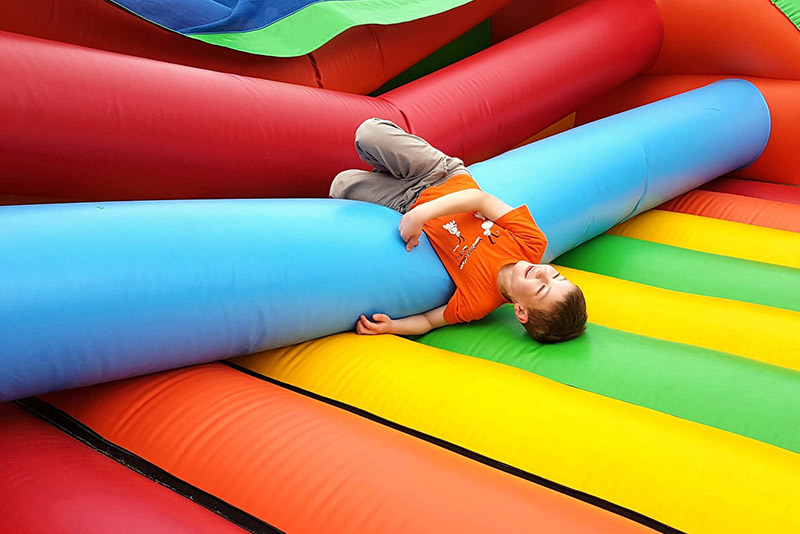 Health Benefits of Inflatable Castles
We all know that proper physical activity or exercise can bring some health benefits. Jumping up and down or playing in the
inflatable play structures
is a great physical activity for kids. The CDC recommends that children and adolescents aged 6 to 17 years should have 1 hour or more of physical activity each day. Unfortunately, with the development of technology and the popularity of smart phones, the trend of declining physical activity among children and adolescents continues all over the world. The fun jumping castles and other inflatable structures seem to be a great way to encourage children and teens and even adults to spend more of their time engaged in physical activities.
1. The fun of bouncing encourage physical activity
Research has shown that only 21.6% of 6 to 19-year-old children and adolescents in the United States attains 60 or more minutes of moderate-to-vigorous physical activity on at least 5 days per week. The main reason is that kids often get bored with many types of physical activities. If you want you children to leave the house and have some physical activities, put them into a bounce house and you will watch the frolicking continues for much longer than you think. Children love bouncing and falling on a soft floor. For them, this is not boring physical exercise but a fun game. If kids are having a lot of fun, they will continue the activity for an extended period of time. Consequently, they will experience the benefits that come from the activity. In other words, your kids are getting closer to or surpassing the minimum recommendation of a full hour of exercise.
2. Bouncing also helps children develop skills of balance and coordination
Many forms of exercise and physical activities are performed with the body in a state of balance like gymnastics, dancing, jogging, swimming, etc. And the young children's physical development is not sound enough. It's a good idea to provide children a safe physical activity to help develop their balance and coordination skills. The bounce and unevenness of jumping and running in a bouncy house is constantly challenging the body's balance and coordination. Therefore, playing in the inflatable castles can help translate to enhanced athleticism of children.
3. Bouncing can help improve mental health
The scientific research has shown quite convincingly that physical activity can help reduce the symptoms of anxiety and depression. Bouncing in the inflatable castles is not only a physical activity, it's also a game to being a ton of fun and laughter. The benefits to mood and happiness are very good for children's mental health.
4. Bouncing can prevent many diseases
Regular physical exercise can help improve cardiovascular and gastrointestinal fitness, strengthen bones and muscles, facilitate neuromuscular, control weight, reduce symptoms of anxiety and depression, and reduce the risk of developing health conditions such as: heart disease, cancer, diabetes, high blood pressure, osteoporosis and obesity.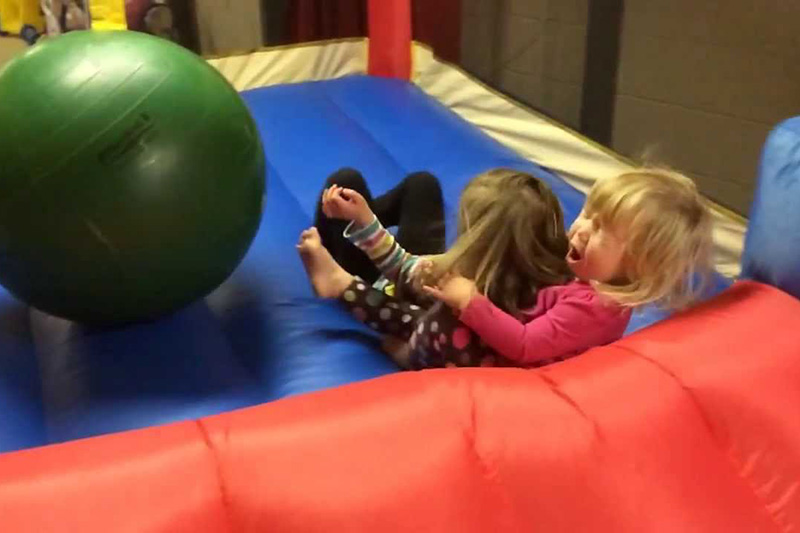 The Risks of Inflatable Castles
With the popularity and growth of the inflatable industry, children get injury in a bounce house is also more and more common. Yes, kids can be hurt if they don't follow the safety rules. Colliding and falling is part of the bouncy castle experience. When playing in an inflatable castle, the most commonly injured anatomical region in the upper extremity occurring is the humerus (upper arm), followed by the radius (forearm). In the lower extremity the most common injury was a sprained ankle, followed by fracture to the distal tibia (lower leg).
The most common mechanisms of injury are being hit by other children, slipping off or falling out of the inflatable structure, or twisting of a limb. Most injuries occur due to non-compliance with safety rules, such as there were multiple children of different ages, weights and skill levels playing in the bounce house at the same time, or no adult supervision. To reduce the risks of injuries occurring in inflatable jumpers, the standard recommendation is to follow manufacturer's guidelines. Read this article to learn
how to keep your child safe in a bounce house
.
Bouncing in a the inflatable castles can help provide the body with stimuli that promotes health, strengthens body structures, and facilitates fun and enjoyment. If you are considering to buy a high quality inflatable play structure for your kids, please contact Sunjoy Inflatables to get an affordable solution!