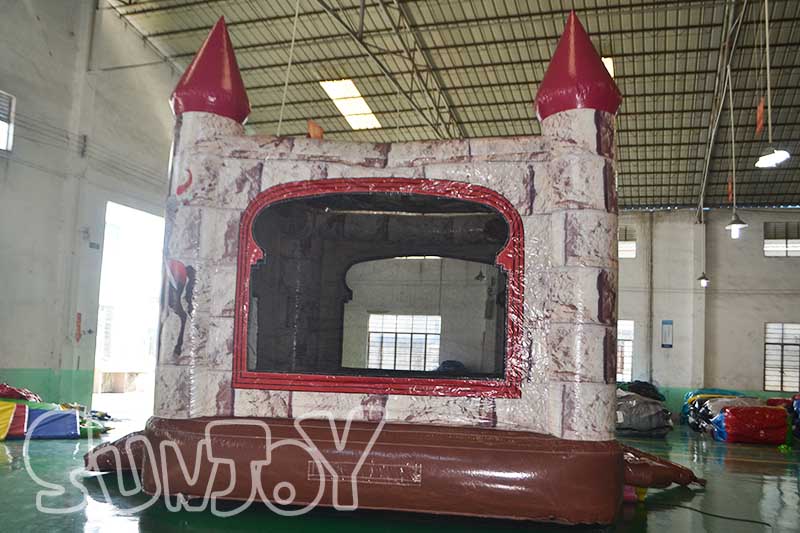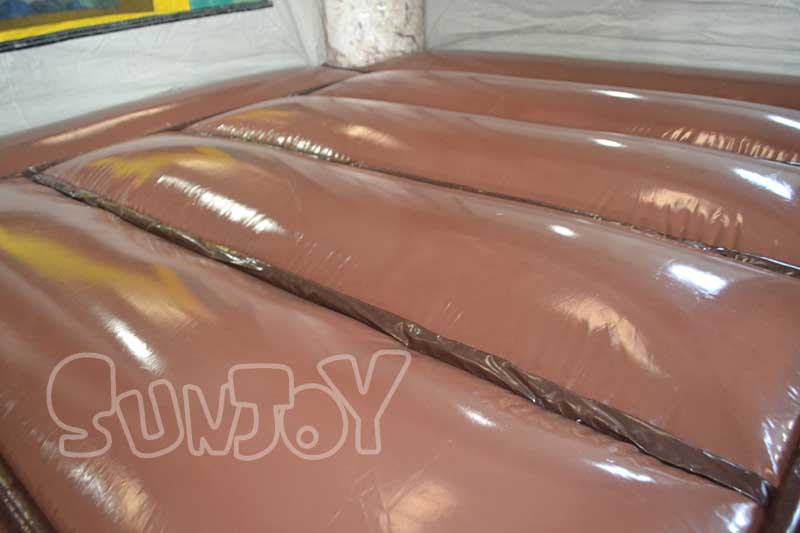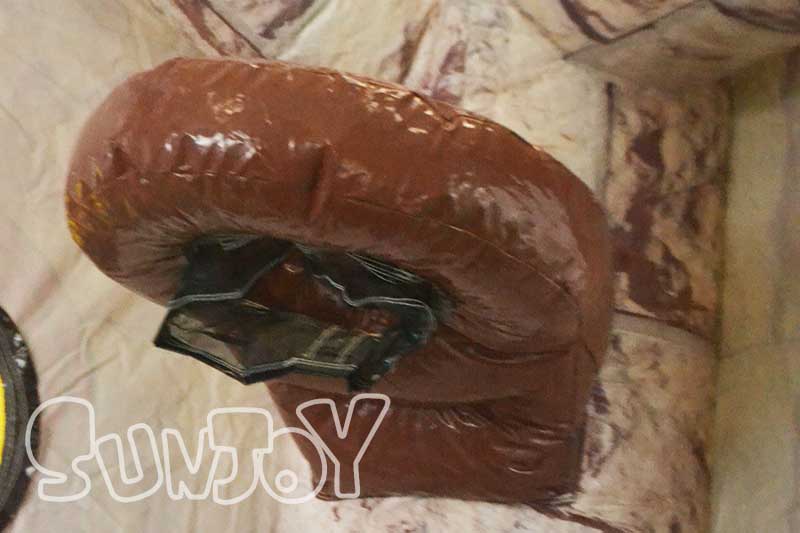 Welcome to the Grade Knight's Castle! It features with a large jumping area and basketball hoop for the kids. Tall walls with mesh netting surround a large jumping area. Fabric used is flame resistant and meets or exceeds national fire protection association (NFPA) test (701 large scale). The flame resistant material used will not be removed by washing. Blower must be enclosed type, having minimum 1 HP and producing minimum 650 cubic feet per minute (CFM) at 6.5" water gauge static pressure (WGSP).

Safety Rules:
1, Supervision by a qualified attendant is required at all times.
2, The ride must be securely tied down.
3, The blower required a ground fault protected circuit (GFCI).
4, Keep children away from the blower at all times.
5, Do not use, and immediately deflate the ride, if winds exceed 15 MPH (25KPH) and/or it rains.
6, Person with mental or physical impairment, back, neck, knee or joint injures, respiratory problems or may be pregnant or with broken or sprained boned should not be allowed to use this ride.
7, Remove shoes, eyeglasses and any sharp objects.
8, No food, drinks, gum, pets or silly string.
9, Somersaults, diving, wrestling, rough play and flips are prohibited.
10, Play away from others and away from the sides and entrances/exits.
11, Do not jump onto or off the ride.
12, Exit immediately if the ride begins to lose air.
13, Rider's height should be minimum 44" to 80" maximum.

Failure to follow these rules may result in injures. Play safely and have fun!