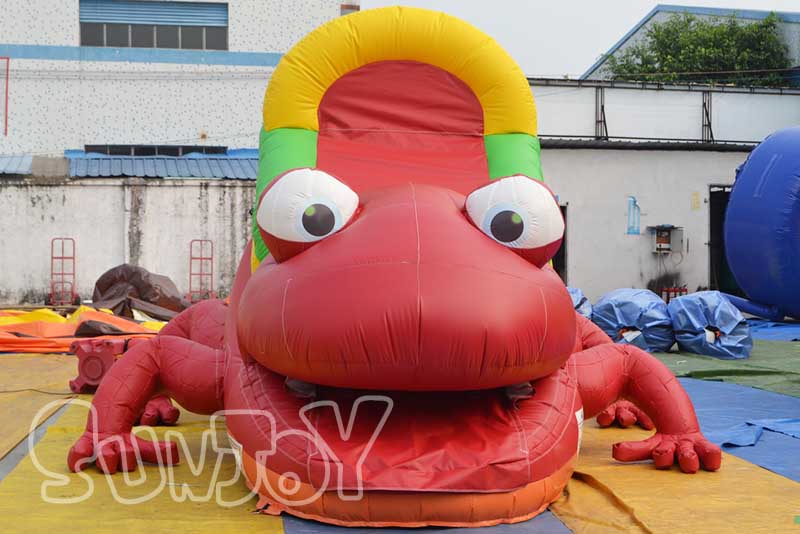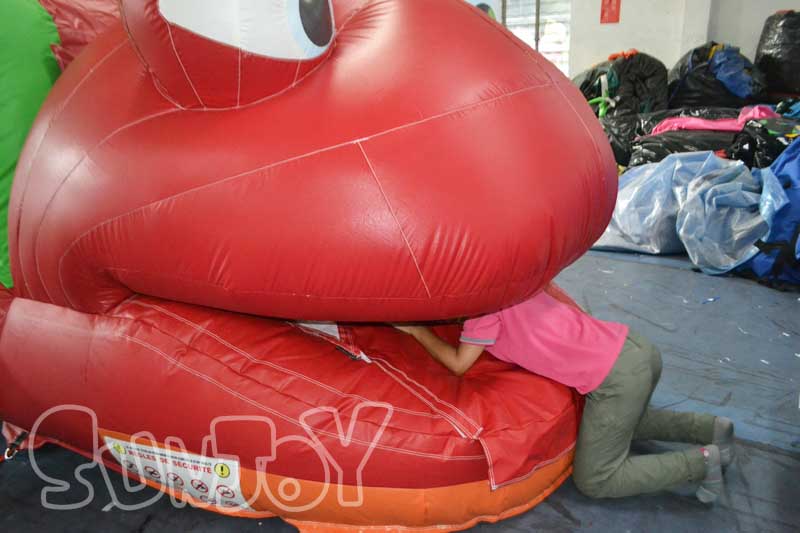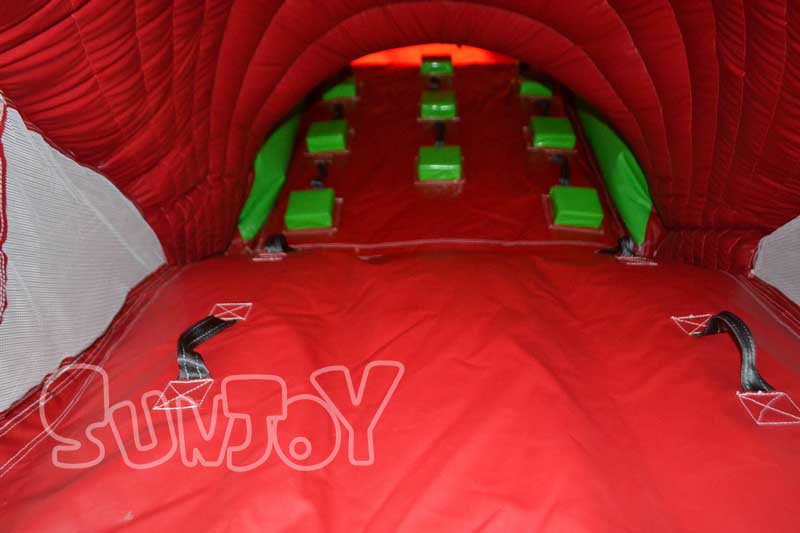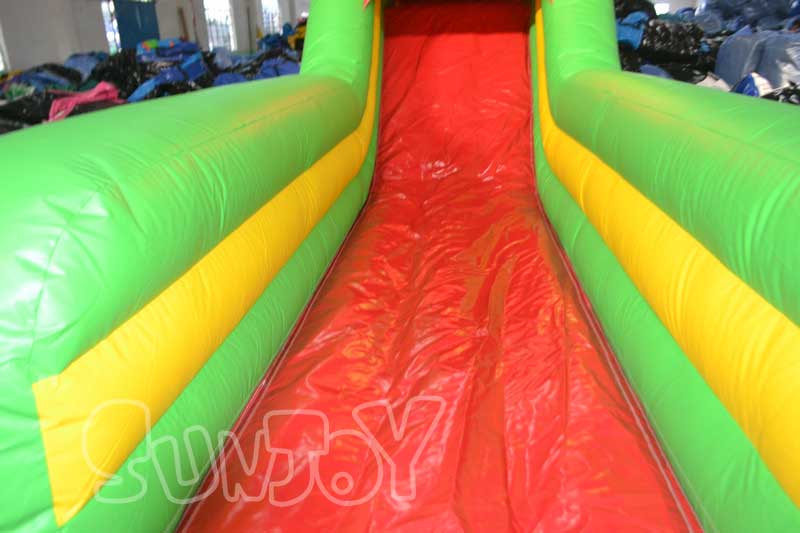 This frog inflatable slide is designed into a long red frog shape with four legs. Players crawl into the frog's mouth and climb up the stair, then slide down and out of the frog's body. The most fun part is inside the inflatable frog, like an exciting tunnel for people. With the bright red, blue and yellow colors, and the interesting frog shape, very attractive to children. Perfect for parties, carnivals, everyday use or backyard fun.

Size:
Length: 26.2'/8 meters Width: 12.2'/3.7 meters Height: 9.9'/3 meters

Customized:
We focus more on customized products to satisfy our customers' special needs. Sunjoy Inflatables have a big manufacturing factory over 12,000 ㎡ with more than 200 skilled workers, can modify all the inflatable products shapes, sizes, colors, artwork as your request. Send us your requirements or give us a call to discuss the details and pricing.