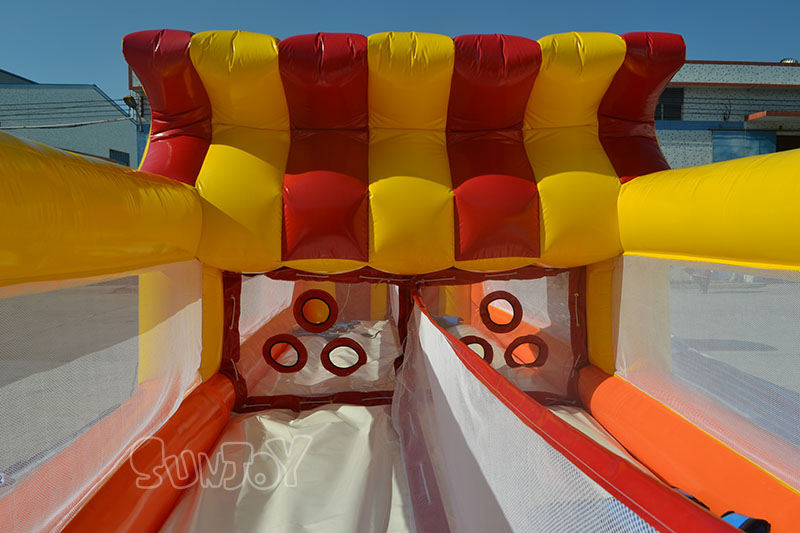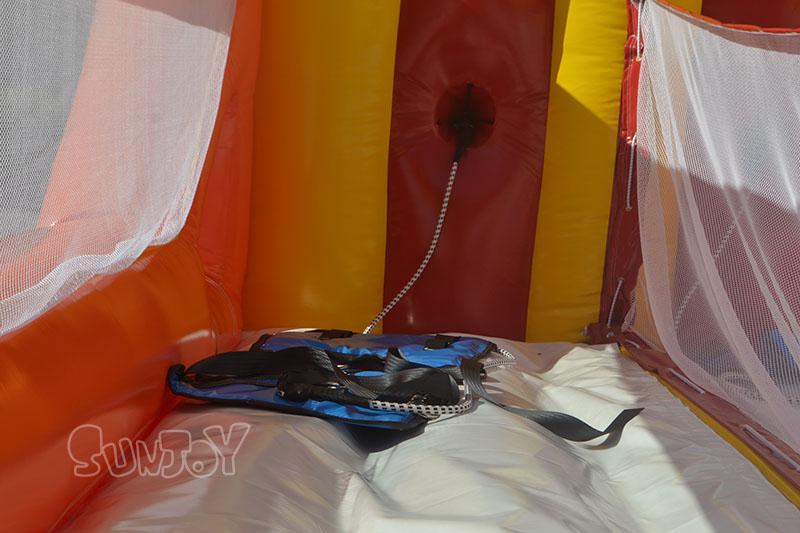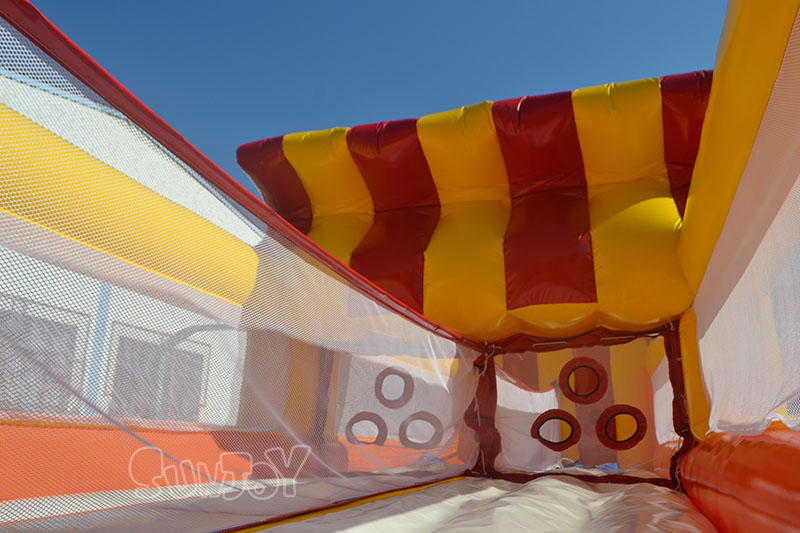 This Rapid Fire inflatable game is another new play of bungee run. There are two lanes on each side of this inflatable structure, 4 players are divided into 2 teams, each player is wearing a harness that is attached to a bungee cord which is attached to the opponent next to them, and all players must pass their balls through the holes in the netting in front of them, pass the ball to their opponent's side, and the team with the least amount of balls in their lane wins. You will be attached to the same bungee cord with your opponent of the same side, so that this bungee game is also a constant tug-of-war against your opponent, you can stop them from running forward and you defending your team from the other team scoring! The base of the Rapid Fire is slightly raised to the center, causing the players to run uphill and the balls to roll back to the starting wall. Players must start with one ball in hand at the start of the game and come back to the starting wall each time to pick up the next ball and run it up to pass the ball through the various holes.

Size:
Length: 32'/10 meters Width: 10'/3 meters Height: 10'/3 meters

Includes: 16 balls, 4 bungee cords, 4 harnesses

See more popular inflatable products from Sunjoy Inflatables manufacturer, which is your best choice to purchase inflatable games, we are Chinese inflatable bouncer importer & exporter manufacturer, supple/manufacture inflatable products, inflatable wholesales company, Chinese inflatable bouncer factory OEM.