The World Cup 2018 is in full swing, and you will find that all the colleagues and friends are talking about their favorite football team and games. Sometimes they will argue fiercely about which team will win the game. The FIFA World Cup topic is so hot now and you can hear it anywhere at anytime, even if you are not an avid football fan. For the parties at this time, a football/soccer themed is extremely wonderful. One of our football fan staff has pick out several fun inflatable games suitable for parties during the World Cup for you.
1. Inflatable football arena / soccer field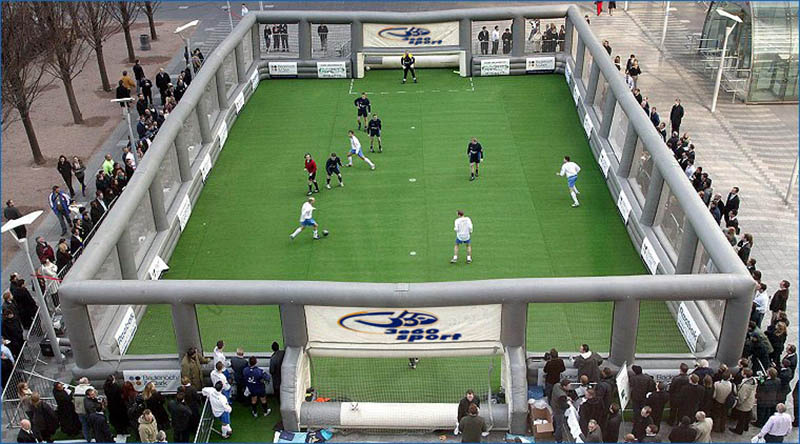 The most exciting thing at the football themed party is providing a "real football arena" for the soccer fans to enjoy some fun games. It's not as large as a playground, but big enough for multiple adults and kids to have a small football game inside. People can have fun but not too exhausted. Even people standing outside and watching the game can have fun like the players.
2. Bubble football / soccer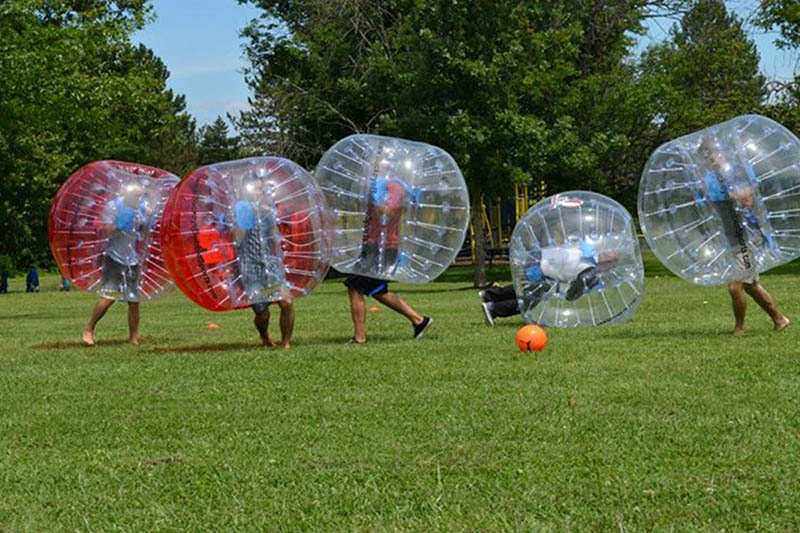 This is a very popular interactive game for young people. It's a clear or colored inflatable ball suit, people get inside this giant bubble ball with upper body, then they can bump each other and chase the football. By the way, it's more enjoyable when you play it in the inflatable soccer field. Kids and adults of all ages are suitable for this game, the giant inflatable ball suit can protect human well by providing strong bounce. The party arena with a
bubble football game
may be chaotic, but the laughs are well worth it.
3. Inflatable football / soccer dart board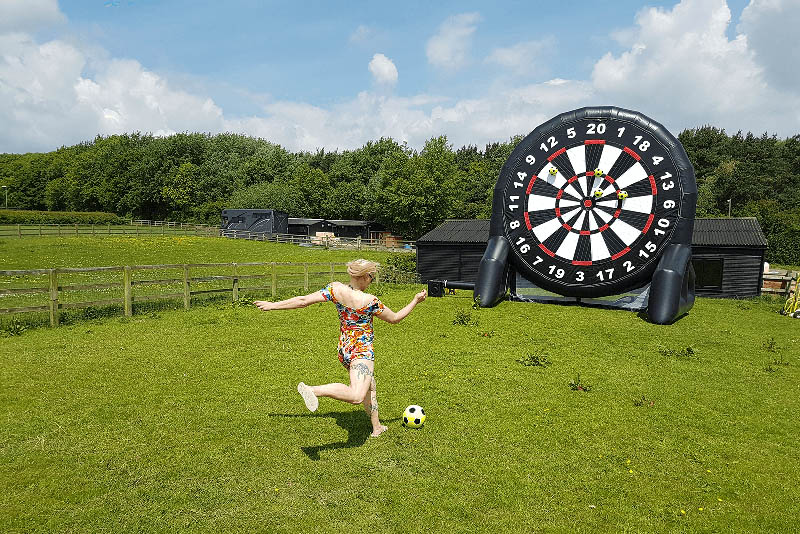 A fun and popular football game that can be played by one person. This giant inflatable dart board can be set up indoors and outdoors, and everyone can test their shooting skills with the feet. You don't need a football team, but you can compete with everyone at your party or corporate activity. Easy to play but tons of fun, guests will love this game especially at a soccer themed party.
4. Inflatable football billiards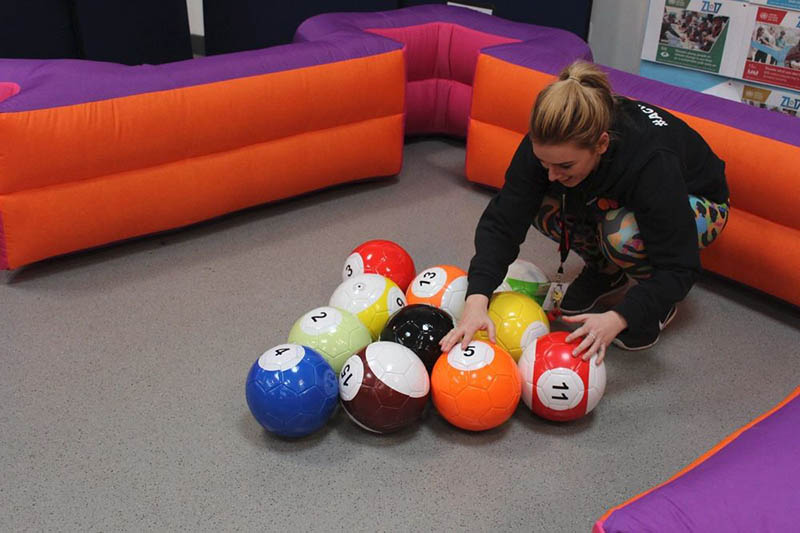 You know football and snooker, but how about playing football in a snooker table? This human snooker game is a giant inflatable billiard pool for people to play billiards with their feet. You can enjoy the similar fun of a billiard game at the party, but more attractive for guests. This is what you need to make your football themed party different.
5. Human foosball game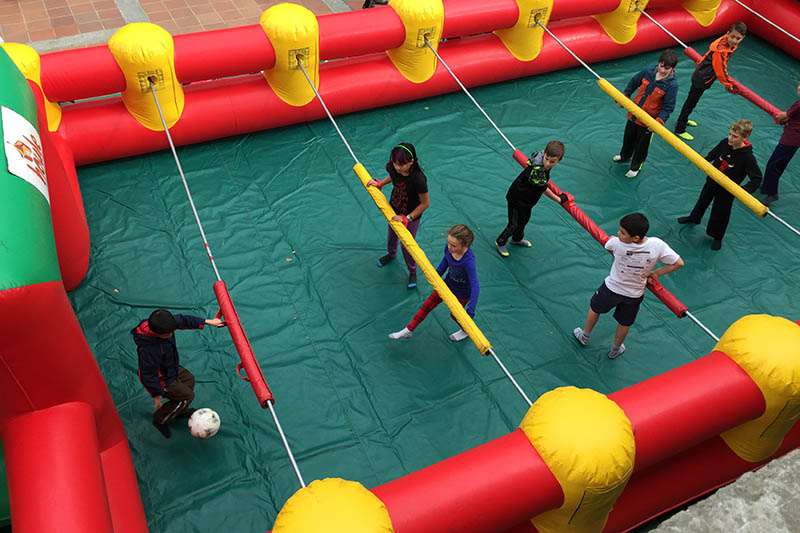 A foosball table, many people will surely played it at the local pub and some people possibly even owned one. But this inflatable foosball table is made into human size. People will take the place of plastic players on the foosball table, people fixed in their spots and you have to carefully plan your passes to your mates. Special rules make this
human foosball game
more enjoyable than the inflatable football field. This football game is very popular for company team building exercises. Also a great entertainment for multiple players at your World Cup party.
No matter if there any football fanatics at your party, these interactive inflatable soccer games are a great choice during World Cup this summer. Sunjoy Inflatables has more fun
inflatable football games
suitable for your backyards and playgrounds. For more inflatable bouncers like bounce houses and water slides, please contact sunjoy and place your order directly, we are ready to ship your inflatables.