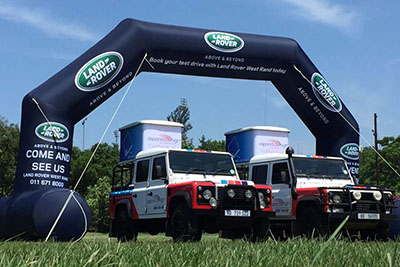 Nowadays, business may be very competitive, if you want to stand out from your competitors and promote a great sales, you will need a best advertising plan to catch eye and prompt a person to make a purchase. Consider the diverse advertising inflatables. This is a good way to advertise and have fun at the same time. If you decide to set up a variety of inflatables for your advertising needs, congratulations, you made a very cost-effective and wise decision! These giant
advertising inflatable products
come in many styles and designs, can be customized, perfect for store openings, trade shows and all types of indoor and outdoor events.
However, we found that some business owners don't get good promotion effect for their business even they have a lot of advertising inflatables. Set it up and put it in front of your store is not always enough. If you set up a giant inflatable product replica in low traffic areas and try to grab the attention of the crowd, you are simply wasting your time. If you buy one simple air dancer and keep it in front of your store year round, then people will soon lose interest in this eye-catching dancing tube man. You may need a wiser strategy.
1. Find the right product
There are many fun and beautiful inflatable structures on the market, but not all of them are the type of inflatable you need. A colorful bounce house or water slide can be fun for kids at the trade shows or outdoor new product launch activities, you might think that this great play structure can help you attract families and you can print your business logo and name on it, so it's what you need. Things are not always like this. You provide a bounce house or slide, you will also need to provide supervision and may be held liable for any injuries that occur on the bouncer. Do you really have enough staff to take charge of this when you are busy with the promotions?
Therefore, you'd better to stick with advertising inflatable items that don't require personal supervision or high maintenance for advertising purposes, such as walking inflatable costumes, custom product replicas, logo or arrow
air dancers
, huge inflatable billboards, blimps or balloons, etc. Choose the best item that most suit for your advertising and events.
2. Use it at the right occasions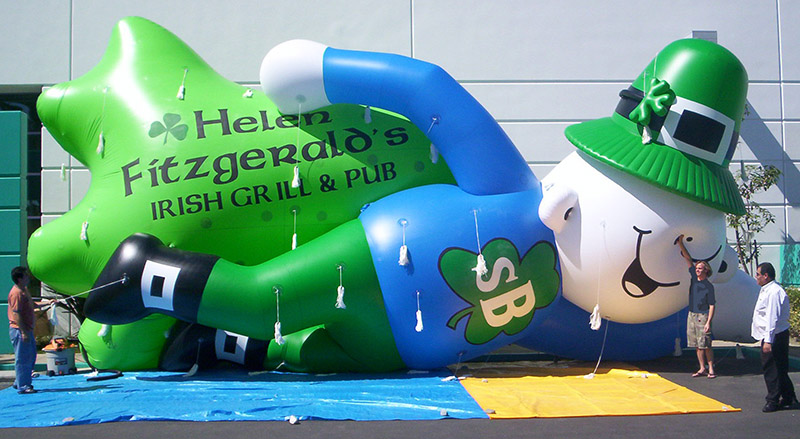 Every industry and business has some special occasions in a year such as grade openings, one-time sales, new product launches, festivals marketing, member's day. These occasions are the right time for you to set up your great advertising inflatables to tell everyone what's happening at your store. You don't need to put an inflatable up in front of your door 365 days a year. These special-purpose advertising items should tell customers some useful promotional information when people see it instead of meaningless, so you should be careful with when and how you show off an inflatable to retain some sense of newness and surprise.
For different business occasions, you also need different advertising inflatables. Air dancers and arches are suitable for store openings or event entrance to show people the direction,
inflatable booths and tents
are suitable for outdoor carnivals or fairs, giant
inflatable cartoons
and blimps are perfect for your trade shows and other outdoor events.
3. Design it to be effective
If you need some high quality advertising inflatables for your business, it's wise to buy from manufacturers. Don't forget to take advantage of their custom service. An advertising product should be able to draw attention and have a call to action. So you can design your own advertising inflatables, combine it with your logo to make them unique and distinguishable to impress customers and draw in potential clients. For example, a cute cartoon character waving hand to welcome people, and the arrowed air dancers can show them the right direction of your store. Think about to make your inflatables send a message (brand name, web site, phone number, promotional info) to the right consumers that encourages them to take action! The unique advertising inflatables are more attractive than regular items. Creativity is the key!
Every advertiser should learn how to make the best use of their advertising inflatables to stand out. Use different forms of advertising tools to form a cool and colorful ad campaign. If you want to spend your money wisely yet also show off a fun and creative side of your business, bring your imagination to Sunjoy Inflatables and let's create something special together!