Opening a new inflatable business or party rental business is not so simple, another thing you must consider is the insurance. But the insurance premiums can vary so widely, if you get the wrong insurance your startup business will be crushed. So come here to learn all information you should know before you buy insurance for your inflatables.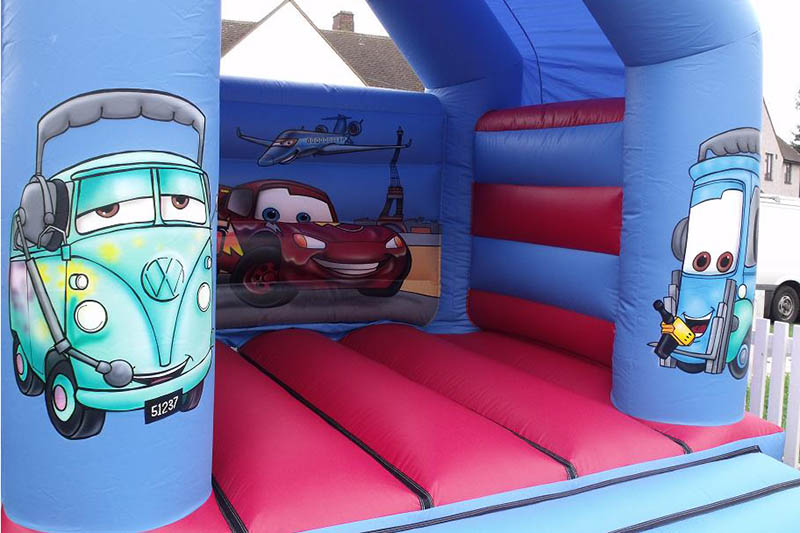 1. Is insurance necessary for a bouncy house business?
Yes, of course. Although you know your inflatable equipment are very safe, but the injury risks are always there. You must have a proper insurance to protect your bouncy houses and business. You need to know that in 2012, the Consumer Product Safety commission tracked more than 18,000 injuries that were attributed to bounce houses. Therefore, you need a good inflatable insurance policy to protect your company. In addition, many institutions such as parks, schools, recreational facilities will require you to have an insurance if you want to do business with them. And a good insurance can also help you win the trust of customers.
2. What is the insurance coverage for bouncy houses?
The most common bouncy house insurance can protect your general liability for bodily and property damage. You and your customers must understand the liability is different depending on who is actually operating the bouncy house. If you rent your inflatable jumper to a family and they don't need you to operate, then you must ask them to sign your waiver, they are responsible for any injuries that occur under their watch, not you! Conversely, you and your staff will be responsible for operating the inflatable equipment.
In addition, you should know that a minimum liability policy of one million dollars is required if you want to get hired by most parks, schools, churches and other businesses. They will also want a "Certificate of Additional Insured". This means that you need to ask your insurance company to give you a certificate that says "ABC organization is also covered on this policy". This is important when you choose your bounce house insurance provider. Some reputable insurance providers can issue the certificate to you within one day without any extra charge. So make sure you confirm this before you sign any policy!
3. How much does the inflatable insurance cost?
The insurance cost depends on many factors. Most insurance companies will calculate your insurance premium in two ways: by how many inflatables you have or by how often you will operate during the year. They will ask you to estimate the revenue you're going to bring in for the year. Attention, although you are optimistic and excited to make a lot of money, buy you haven't made it yet. So you shouldn't estimate your revenue so big that it will cost you a bunch of money on the inflatable insurance.
But which insurance premium is perfect for my startup bouncy house rental business? Some insurance companies have the policies are only $1000-$1200 for the full year of insurance, this is the best option for a startup company. If your insurance agent charge you $3000 a year or even $3000 per unit, then you should think more about it. If you are optimistic and want to get a good policy to protect your business properly, it could start around $1800-$2500 a year. For example, you may also want an additional worker compensation policy and commercial auto package as your business grows.
4. Where to get the proper insurance?
Buying insurance is getting a policy from a company that actually understands the business and the risks involved. You want to get all of your bases covered so that you can make a claim when there is an accident. My suggestion is that work with a specialist, it's best to have an attorney customize it for your particular state or city guidelines. They will get you the most specific wording in your contract to make sure your business is not at risk.
Typically, your local insurance agents are not selling a lot of insurance on bounce houses, they may not be used to dealing with these kinds of policies. You might get stuck with a policy that is way overpriced and does not suit your needs. You can looking for the agents who sells insurance for amusements, event companies, etc.
In addition to the price, here are more things to consider when looking for an insurance company:
What is their financial rating?
How long have then been in business? Are they likely to stay in business?
What is their reputation for claims handling? Do they tend to just "roll over" and pay claims, or perhaps not pay when needed? Or do they aggressively defend claims?
Do they offer pay plans to ease the expense of purchasing coverage?
So you will learn a lot when you actually start your own inflatable rental business. You will need to take time to figure out the whole picture of your business. That's why we told the beginners not to rush to quit their full-time jobs before starting this business. Anyway, you don't have to worry about the
inflatable equipment
if you choose to cooperate with us.