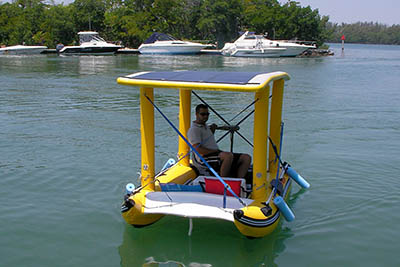 There are no much things are happier than playing with the cool water on a hot summer day. If you are a boating enthusiast and spending a lot of time in the water, you must need a portable boat like inflatable kayak or inflatable dinghy. There are so much benefits that more and more people choose an inflatable boat instead of traditional boats. If you are looking for a new inflatable boat or replacing your worn out boat, now it's the good time to purchase a top-quality inflatable vessel that you can never go wrong. Let's take a look at the 7 reasons why people choose inflatable boats.
1. Convenient
The most important reason that people choose inflatable boats is because of their convenience. Compared with traditional boats, inflatable boats are very portable and easy to transport. You can easily deflate your inflatable boat, put it in your car boot and bring it with you anywhere you go. Can you travel far away with a traditional boat? After use, you can also fold it into a small size and store it in a safe place and don't need to worry about your boat being stolen by thieves during the night on the docks. With a portable inflatable boat, you can go out onto the water anytime anywhere you like.
2. Easy to use
When you need to use your boat, all you have to do is take it out of your car boot and inflate it with a pump, then it's ready to use. We know that the inflatable boats are incredibly lightweight in comparison to traditional boats, that mean anyone can easily carry an inflatable boat from the car roof or the water. And that's how inflatable boats are easier to launch than other boats at any water spot.
3. Stable and comfortable
Stability is essential for safety and comfort while in the water. Most inflatable boats have at least two large buoyancy tubes on the sides, and a flat surface in the middle. This structure makes an inflatable boat incredibly stable even at high speeds, almost impossible to flip over. In addition, the soft tube provides a more comfortable seat for you. If you plan sitting on the boat for hours, you can easily set up a soft seat with high back support. The multiple air chambers in the buoyancy tubes also makes your boat more safe when your inflatable boat gets pierced.
4. Strong and durable
Some people may wonder if the inflatable boats are strong and durable enough for long-term use. I understand, no one wants something that will fall apart after a few months of use when buying a boat. In the market, most commercial grade inflatable boats are made from high quality materials like 0.9mm PVC tarpaulin or Hypalon. These
inflatable boat materials
are able to withstand any weather conditions so that you can operate your boat in harsh conditions. The boat surface does not easily break or tear when it hits sharp objects or rough stones. With properly care and maintenance, your inflatable boat can last for very many years.
5. Versatile
In all types of boats, only inflatable boats are designed and made for multiple purposes, other boats basically are made to fulfill a single function like rowing, sailing cruising, fishing and rescue. If you love fishing and water sports in hot summer, you don't need to buy more than one boat, one inflatable boat can meet all your needs. In addition, the inflatable boats can also be used in any water body like the sea, the lake, and white water.
6. Large loading capacity
Due to the design of large buoyancy tubes, the inflatable boats can carry a massive load of cargo or people without any instability. Many people are often surprised by the unexpectedly huge loading capacity of inflatable boats. Therefore, you can take your friends or family, and all your fishing or water sports gear you need with your boat to enjoy a good day.
7. Affordable
This type of boats are usually very cheap and each family and afford one, the maintenance costs during use are also quite low in comparison to traditional boats. If you have a limited budget or you don't want to spend a lot of money on a boat that you might use only once in a while, this is the best option for you. Additionally, reselling an inflatable boat is easy and comes with reasonable residual prices.
Sunjoy Inflatables is a responsible manufacturer that offers you a variety of
inflatable boats
and other water inflatables, you can choose our high quality inflatable kayaks, inflatable canoes, inflatable dinghy, inflatable SUP board, banana boats, flying fish boats, towable tubes, floating water games for water park, etc.